The Scouting Network | The Team
Worldwide Football Scouting Consultancy Services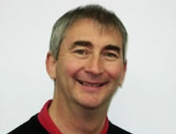 Derek Bragg
Founder & Managing Director
Contact: derek@thescoutingnetwork.co.uk
Derek played most of his senior football in Germany, spending four years with top Bundesliga club Hertha BSC Berlin. As a qualified FA Coach, in 1997 he joined Cheltenham Town as a specialist goalkeeping coach and Chief Scout, enjoying six successful years under Steve Cotterill and latterly Graham Allner.
Following the departure of Allner, Derek joined the internet-based company Scout7, developing and managing the scouting concept of the business. However, the subsequent demand for this type of independent scouting, resulted in March 2005, Bragg setting up The Scouting Network, quickly developing the business into what is now regarded as the largest independent football scouting and consultancy business in the world,
Dan joined The Scouting Network in 2011, where he initially started out as a part-time scout, covering matches locally, before he was given the role of head of the UK Scouting in January 2014.
His primary role is to look after the nationwide scouting team, liaising with clubs in regard to ticketing and ensuring team assessments are of the highest standards before being sent off to clients.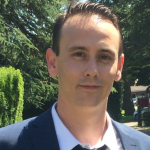 Dan ling
Head of UK Scouting
Contact: dan@thescoutingnetwork.co.uk

Paddy Connolly
Database Manager
Contact: paddy@thescoutingnetwork.co.uk
Paddy served in the Royal Air Force for 23 years, during which time he studied German, Russian, Ukrainian and Farsi. He spent the majority of his service abroad and developed an interest in European football and played for several teams in the German Regional leagues.
After leaving the RAF in 2000, he joined InterClubNet looking after Russian and Ukrainian football. He was soon appointed Deputy Database Manager and helped create their Eastern European Football Database, being integral in establishing a support centre for a 'Grassroots Football' project.
After leaving InterClubNet in 2002, he worked as a consultant for Scout7, where he later joined the company full time as their International Database manager. As well as looking after International football, at both senior and junior levels, he managed a team of football enthusiasts worldwide covering more than 70 domestic leagues. He left Scout7 at the end of 2006 to become Database Manager at The Scouting Network.
John comes to TSN with a wealth of playing and managerial experience, having played at St Johnstone, Everton, Birmingham City, Newcastle United and Hibernian, plus winning a full Scottish International cap in 1973 against Brazil.
John went on to have a successful managerial career with Motherwell, Ayr United, Queen of the South and St Johnstone and is now a match delegate for the Scottish Premier League. With John's vast list of contacts within the professional game, he will be tasked with developing and servicing our Scottish clubs.

John Connolly
Club Liaison – Scotland
The Scouting Network
The Right Choice
Throughout the year we help clubs with their player recruitment, both in terms of watching players live and providing in-depth assessments, alongside producing our full player profiles on potential targets – Lets Talk!