Opposition & Player Assessments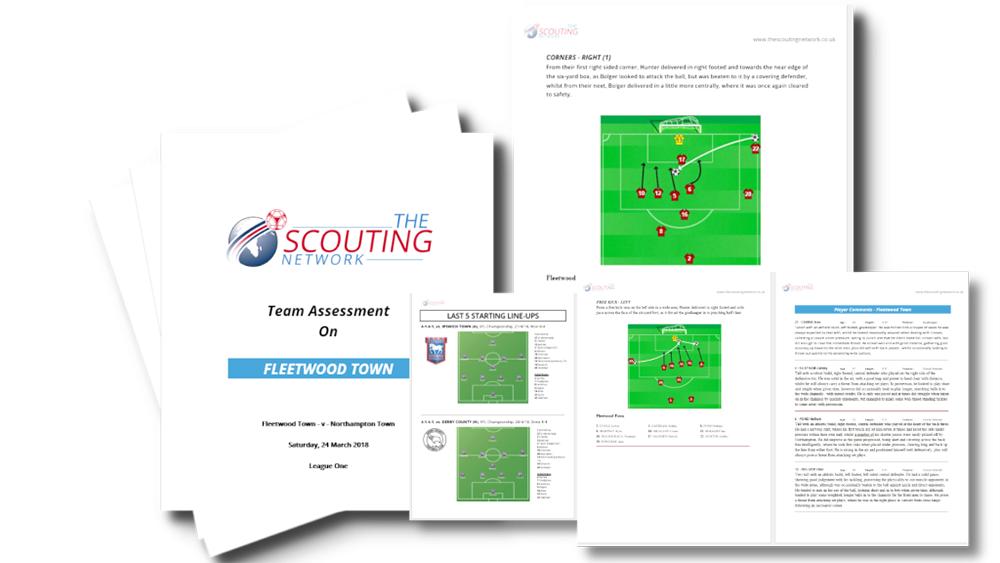 The Scouting Network continues to offer clubs the opportunity to work with our experienced team of over 50 trained scouts, all recruited from within the professional game. Over the past two seasons, TSN has provided just under 3,000 team assessments, over 1,000 individual player assessments to nearly 60 different UK and Worldwide clubs.
For over 10 seasons now, we have provided a number of professional clubs, fully comprehensive scouting assessments in which to help them prepare for up-and-coming opponents. We have an excellent reputation within the scouting industry, which is due to our experience and level of commitment to our client base.
The Scouting Network provides professionally presented reports, compiled by our experienced team of trained scouts, who have all held posts as either Managers, Coaches or Chief Scouts within the professional game.
The Scouting Network now offers pre-match statistics and data to assist with opposition reports, in order to better understand the trends and playing styles of up-and-coming opponents over a requested game period.
Our statistics and data currently include:
Formations from the last 5 games
Average positions, pass maps and chain
Defensive and attacking positions
Crossing percentages
Pre-Match Statistics & data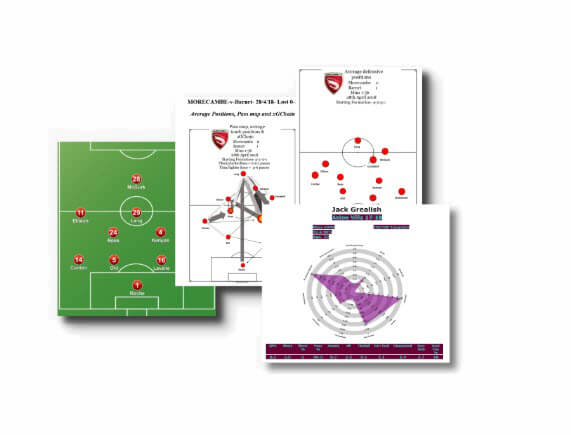 Scouting Department Set-Up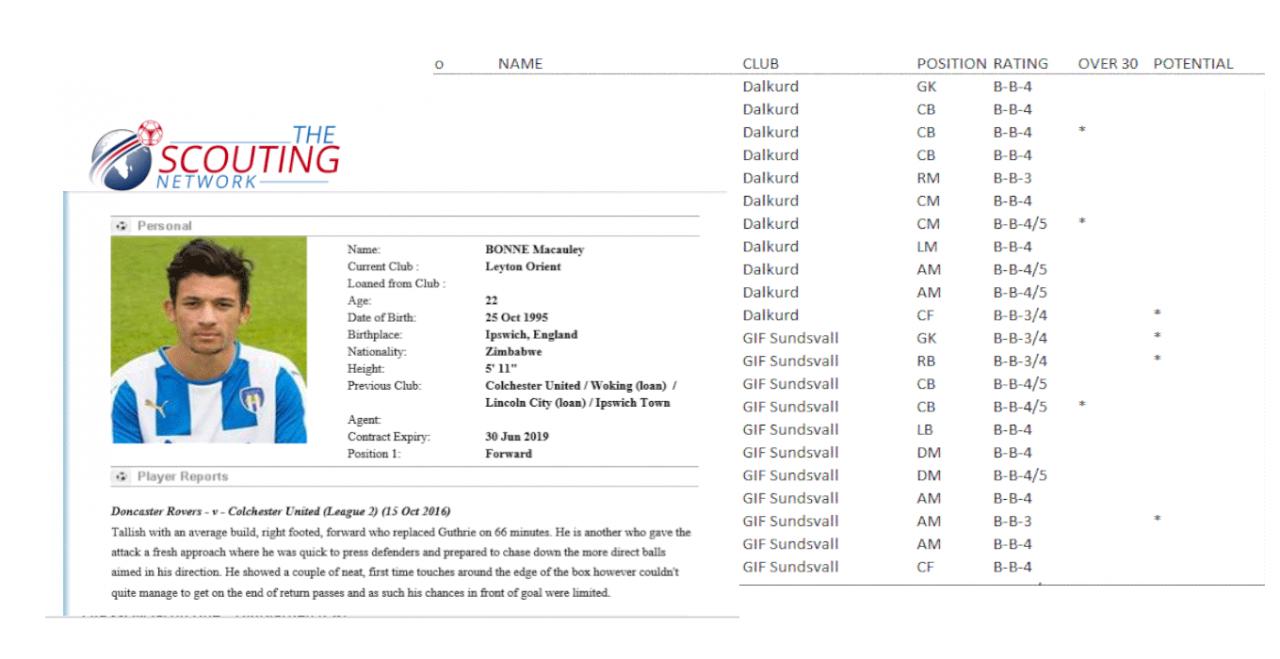 The Scouting Network over the past few years have been invited into many clubs, football federations and player agencies, so as to help with either the setting up of their own scouting departments or just working with staff over player recruitment processes.
This has involved such matters as building reporting templates and procedures, using systems to store and manage their scouting data, together with general support and training to ensure our clients have an efficient talent identification programme in place
The Scouting Network
The Right Choice
Throughout the year we help clubs with their player recruitment, both in terms of watching players live and providing in-depth assessments, alongside producing our full player profiles on potential targets – Lets Talk!